Do you want to plan healthy balanced, quick and easy meals with what you have at home and maintain healthy eating habits?
This workshop is for you!
One of the biggest challenges in maintaining healthy eating habits is …
Often we open our cupboard and do not know what to do as a balanced and quick meal. So we will fall back on heavy, high in calories meals or simply call Delivroo or Uber Eats.
With this online workshop, I will help you to:
Understand the different food groups
Plan balanced and quick meals intuitively with ease and confidence
Plan simple and balanced meals with foods and ingredients at your home
Compose at least 5 meal ideas for the week so a planned meal week
Become more economical by reducing the costs of delivered meals and/or ingredients for specific recipes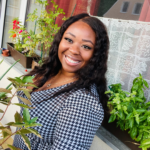 Exceeded my expectations!
I didn't expect to learn anything new or gain a new perspective on food. I just expected to learn how to incorporate cultural foods in a healthy way. It's honestly not what I needed, which is good because what I needed was provided in the workshop. I learned new things about food, such as how complex carbohydrates can be broken down during cooking, food classification, and how often certain foods are eaten in a day. It was really well done and amazing!
Shahidah
Register for this online workshop to access it and be ready to plan healthy meals intuitively and economically.
With this online workshop, you will get:
ORGANISATION
Become more organized with your meals during the week.
SIMPLICITy
Prepare simple, healthy meals with what you have at home. No need to buy special ingredients or anything you don't usually buy.
CONFIdence
Become more confident in planning healthy meals and maintaining healthy eating habits to achieve your health goals. You will no longer be stuck looking at your food cupboard.
savings
You'll save on food deliveries and/or the cost of ingredients for specific recipes.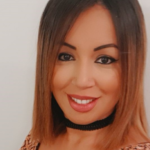 Very beneficial

!

Frankly, smile, generosity, positivity, mutual help, professionalism, nothing to complain about! We come out motivated much more than before!
Salima
A workshop where you will also receive:
A list of the different food groups
An editable meal planning document to guide you on your next meal planning
An editable document to organize your food shopping
12 meal ideas (meat, fish and vegetarian/vegan options)
Yes I recommend it!
An interesting workshop that enabled me to think about how to have a more varied diet and to organize myself in a simple and quick way. Today I am working on applying the advices in terms of variety and planning meals over several days.
Corinne
Online Meal planning
workshop